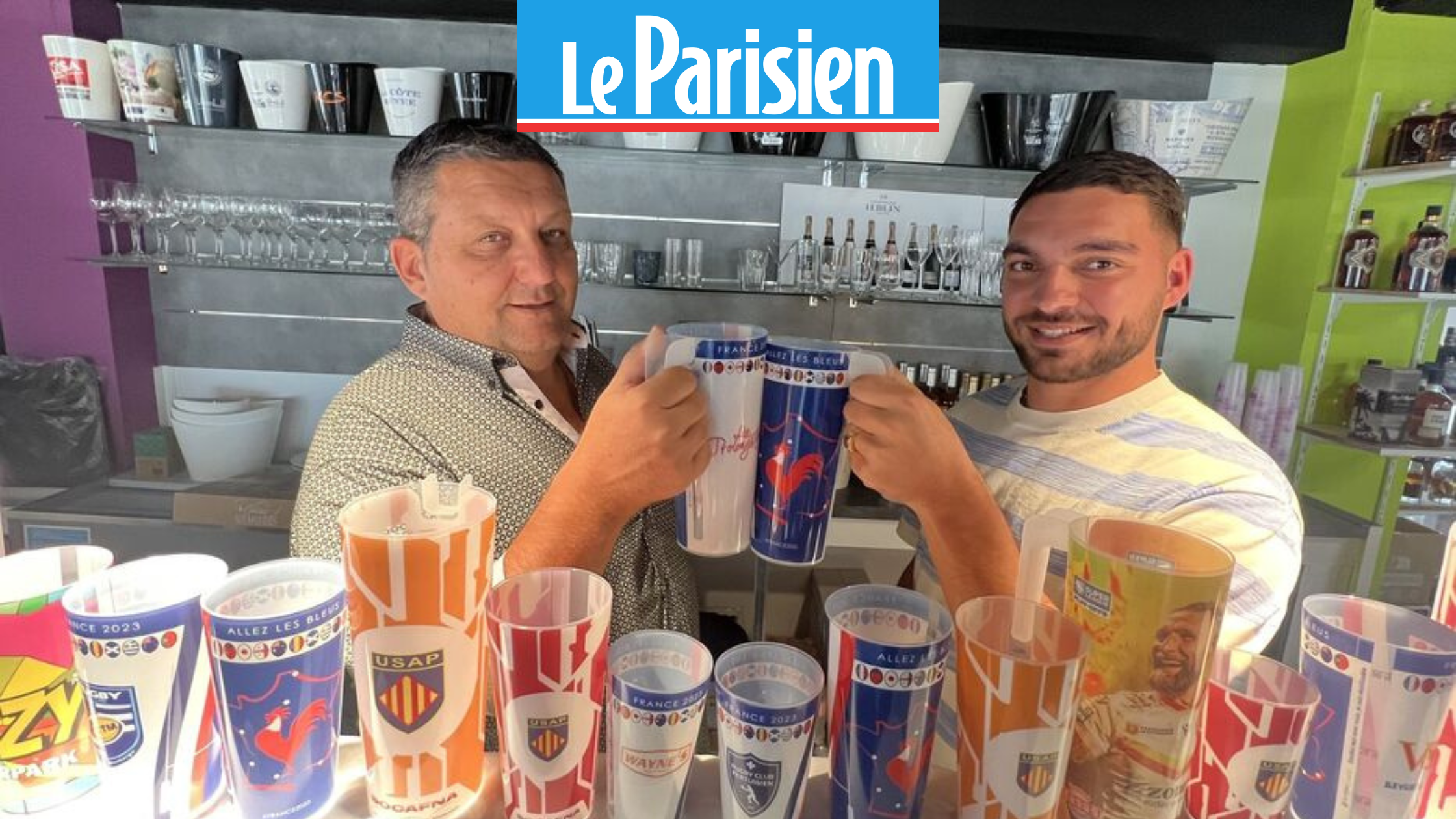 At EcopaFiesta, based in Rivesaltes, we're proud to share our recent success story, which was highlighted by Le Parisien. Our company, which specializes in the manufacture of reusable polypropylene cups, is currently at the heart of the action. We are present on all fronts, whether alongside the Catalan Dragons XIII rugby players in the Superleague final in Manchester, the USAP quinz players in Perpignan, or in the dynamic scrum at the Rugby World Cup. This media coverage in Le Parisien testifies to our essential role in supplying reusable cups to eager supporters of the Rugby World Cup 2023.
One Million Reusable Cups and a Revolutionary Innovation 
At EcopaFiesta, we delivered over a million reusable cups to various World Cup partners, including almost 400,000 to rugby clubs in France. Our cups can be found not only in the fan zones of major cities, but also in small French villages, where the hearts of rugby fans beat. Many well-known bars, specializing in third-half entertainment, have also called on our products for special evenings, particularly during the eagerly-awaited matches of the French national team.
What we're particularly proud to present is our innovation, the carafe cup. This is a revolutionary one-liter reusable cup with a handle for holding a generous amount of beer. We launched this exclusive product to meet the needs of bar owners and consumers alike. No more incessant trips to the counter to fill a 30 cl cup. This innovation not only makes life easier for beer drinkers, but also helps reduce the waste of disposable cups.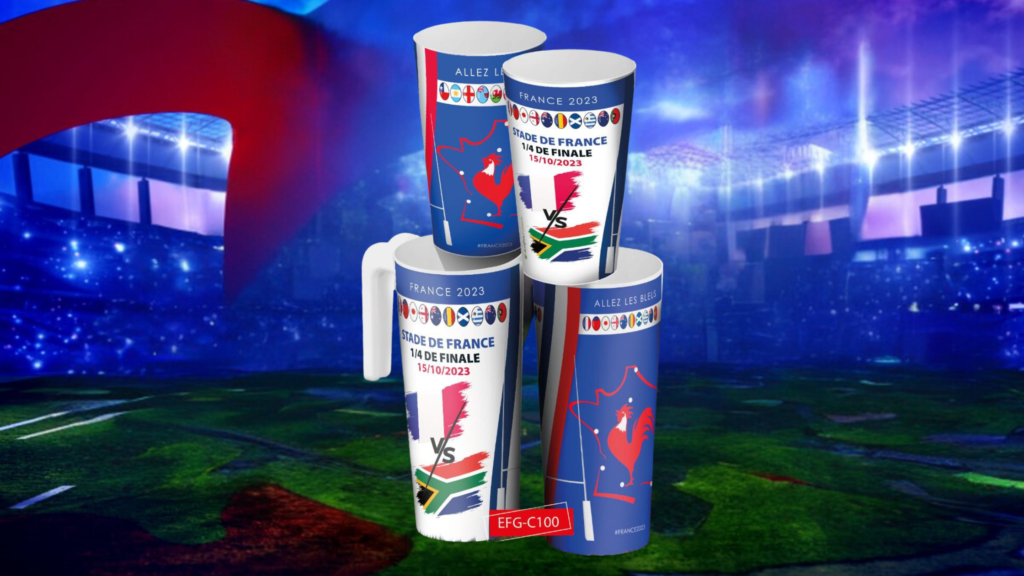 The switch to reusable cups 
At EcopaFiesta, we fully support the trend towards reusable products. With increasingly stringent regulations against disposable cups and plastic tableware, our commitment to sustainability is stronger than ever. What's more, we've found that consumers appreciate the opportunity to take home a reusable cup as a souvenir of the event they attended.
We're delighted to share this outstanding achievement at the Rugby World Cup and to see our company featured in Le Parisien. At EcopaFiesta, we remain dedicated to the production of sustainable products, contributing to the protection of the environment. Our success story has only just begun, and we will continue to innovate and grow, while remaining at the forefront of the reusable cup sector.