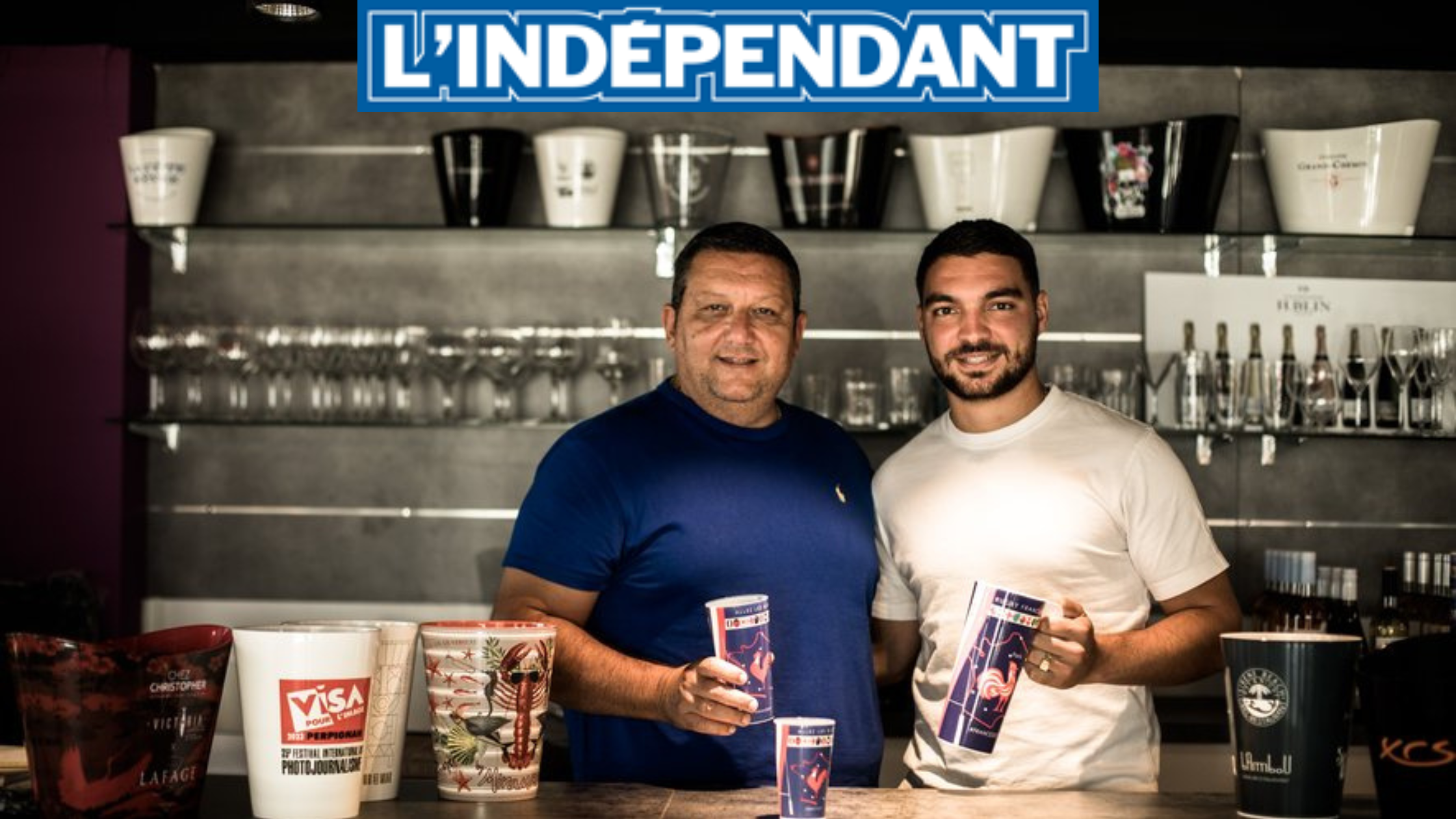 EcopaFiesta, our Perpignan-based company, is proud to share a success story that recently received quality media coverage in the local newspaper L'Indépendant. The article highlights our recent success at the Rugby World Cup, where a million personalized reusable cups were sold. This media recognition only serves to underline our commitment to manufacturing quality reusable products, while reinforcing the importance of sustainable products in our society.
A Triumph at the Rugby World Cup 
Based in Perpignan, France, EcopaFiesta has achieved a major feat by producing reusable cups in the colors of the Rugby World Cup. These "collector" cups quickly gained in popularity with French fans, being found in "Fan zones", bars, brasseries and rugby clubs broadcasting the matches of the XV de France. The customization of these cups with rugby club logos was a success, with 400,000 personalized versions sold.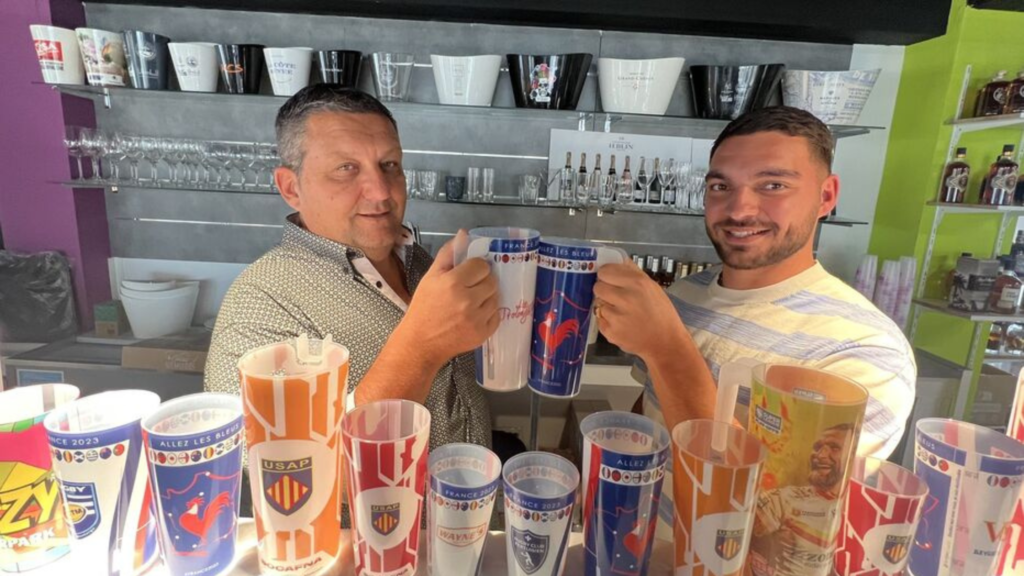 Our wide range of reusable products 
In addition to "collector" cups, EcopaFiesta offers a variety of reusable plastic cups and glasses, with solutions in polypropylene, polycarbonate and Tritan. We manage the entire manufacturing process, from the creation of the molds to the 360-degree decoration of our products. Production takes place in Spain, in Alicante and Barcelona.
Towards New International Markets
We plan to extend our influence internationally thanks to the enthusiasm of English fans for our one-liter cups called "litrons." Our ambition is to get closer to the rugby Super League and soccer clubs in England, the Netherlands and Germany.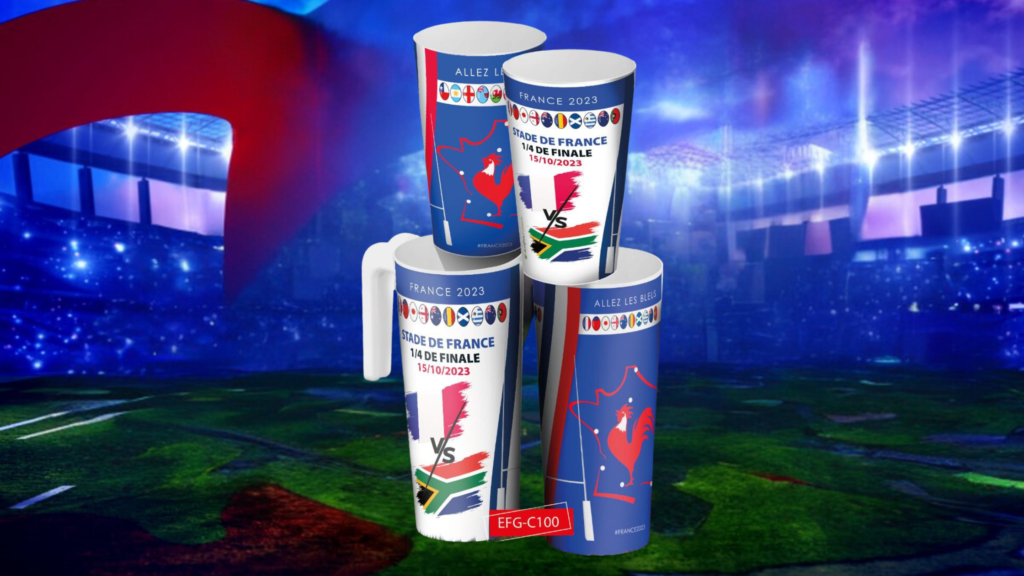 Why are reusable cups booming? 
The market for reusable cups is growing exponentially, fuelled by growing environmental concerns. The merchandising aspect, with customization for specific events, plays a major role. Safety is also a key factor, as glass cups are often considered dangerous.
We are honored to have been recognized by L'Indépendant and to share our success story with you. This media recognition underlines our commitment to manufacturing quality reusable products, while contributing to more sustainable consumption. At EcopaFiesta, we continue to innovate and evolve, while preserving our commitment to the environment. Join us on this adventure towards a more sustainable and responsible future.